How to install Noones on iPhone / iOS
I can't find Noones app in AppStore
Unfortunately Apple is not friendly to crypto-related applications, so Noones app may not show up in all countries. But there is a simple solution.
How to install Noones on iOS
Open Safari browser on your Apple iPhone
Open

noones.com

and log in. You should see your Dashboard.
Click the Share button at the bottom and select Add to Home Screen.
Confirm by clicking Add. That's it - Noones icon will appear in your apps.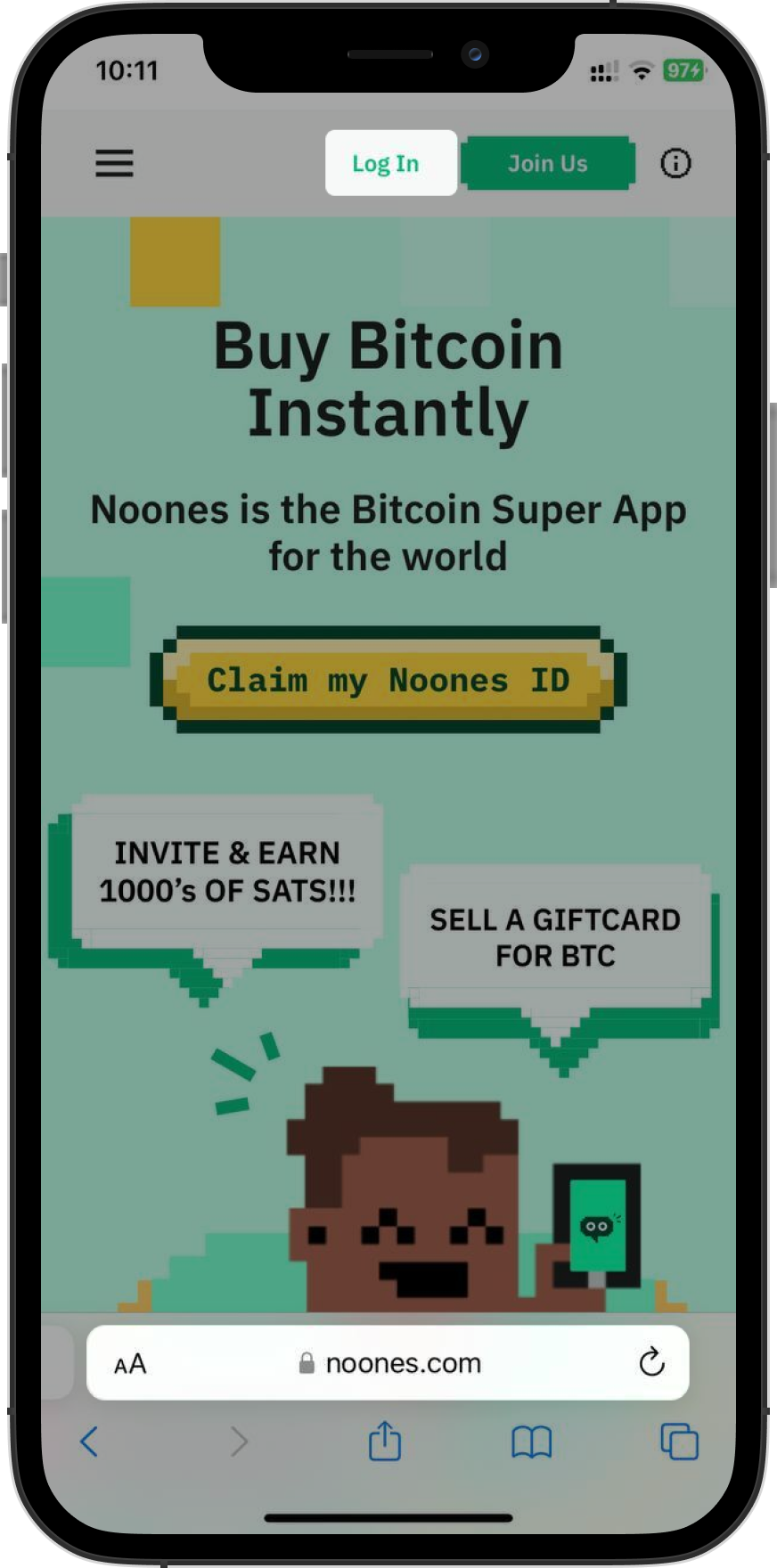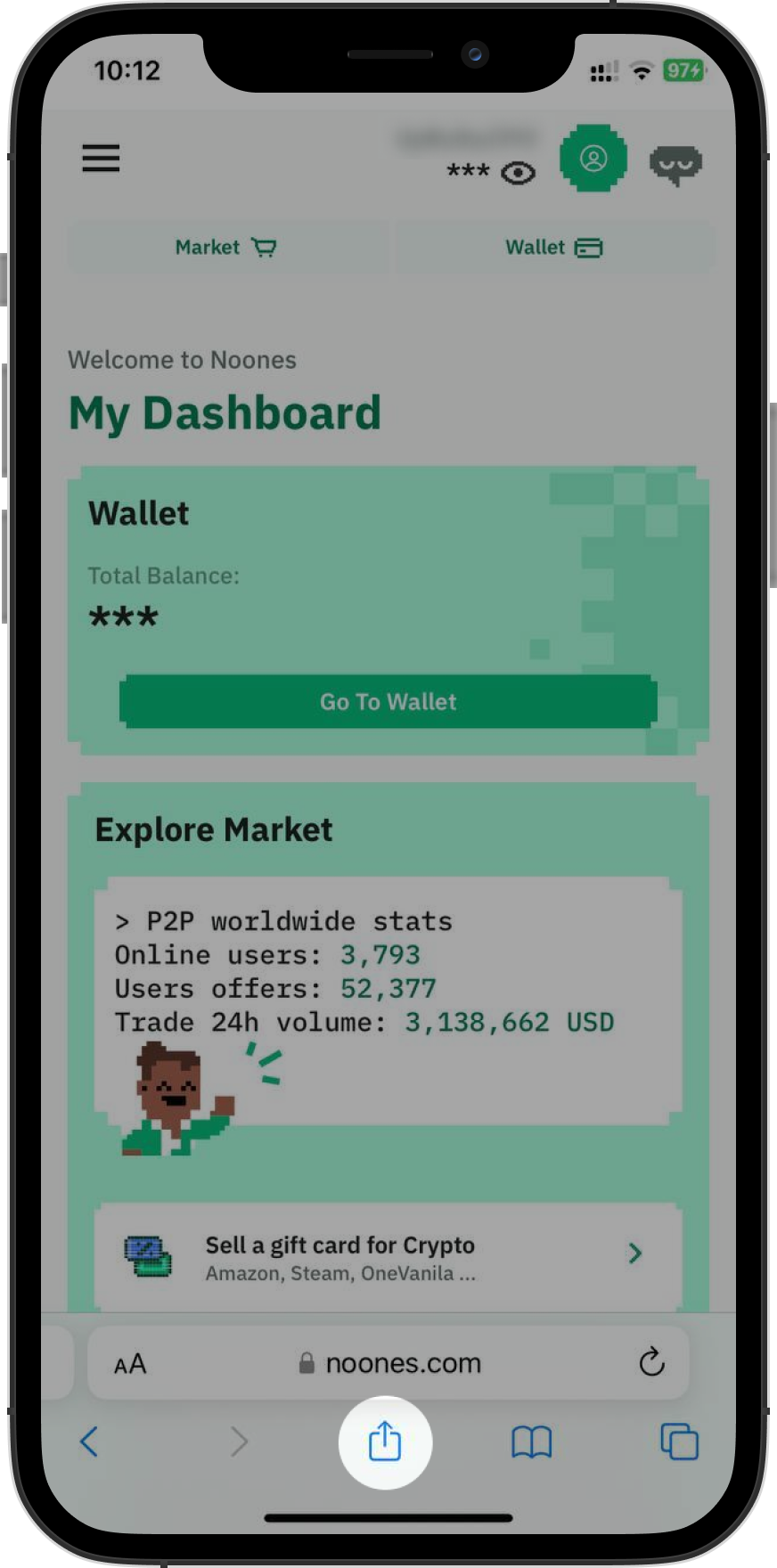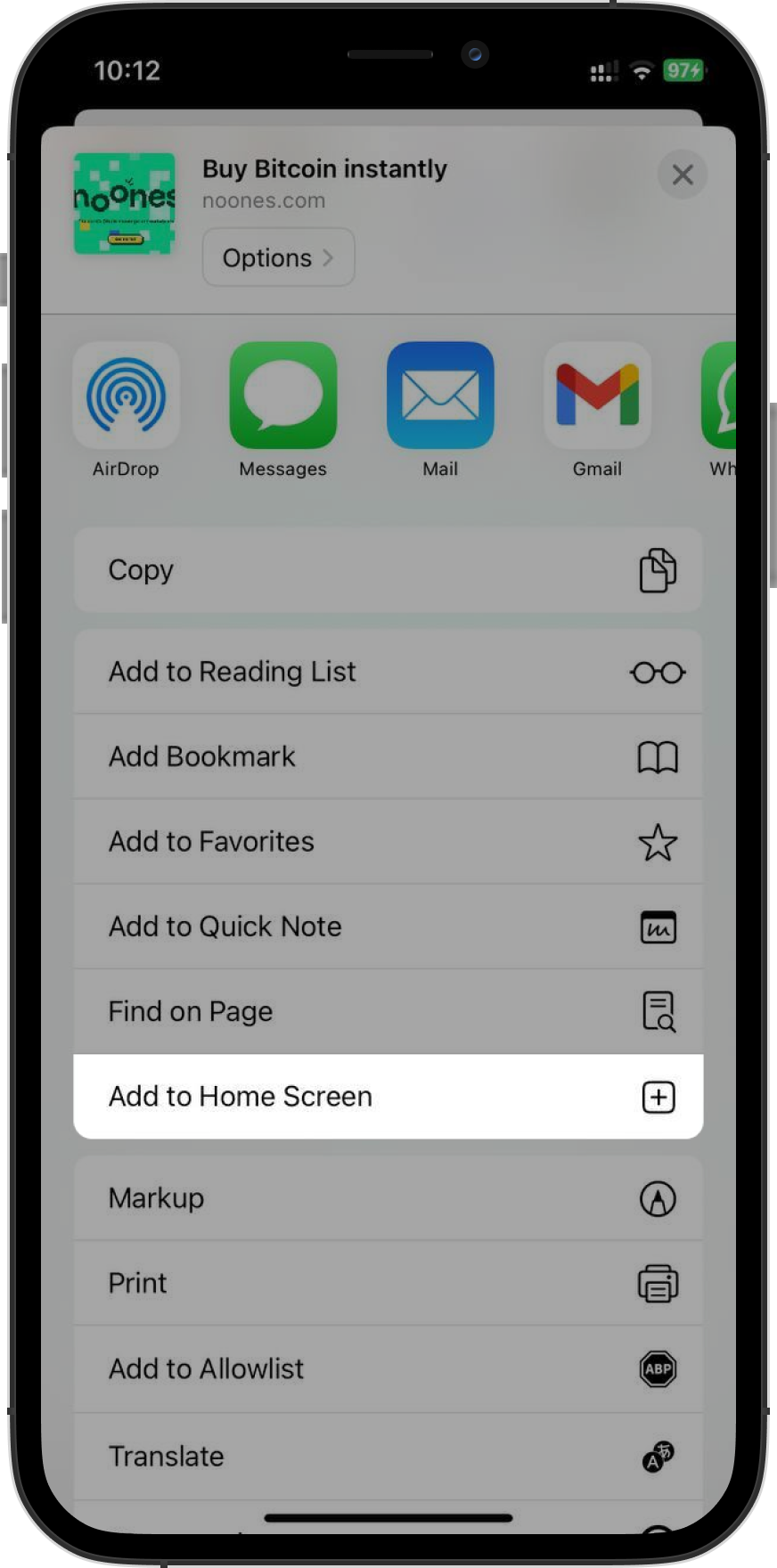 Frequently Asked Questions
The solution above doesn't work. Why?
Please check that you are opening noones.com in Safari browser on iPhone. This solution won't work in other browsers.
I already have the Noones app installed. Can I keep using it?
Yes, you can keep using the old app or use the solution above. You can even have both apps.
I am not getting phone notifications. Why?
This is a known problem and we are already working on a fix.