Want to create an offer for a specific Amazon Gift Card region? Check out the steps below to get started.
1. Log in to your Noones account and click Create an Offer.
2. Choose the cryptocurrency type you want, and then select Buy or Sell.
3. Select the "Amazon Gift Card" payment method.
4. Choose your currency from the Preferred currency drop-down list.
5. Choose the Regions from the list below.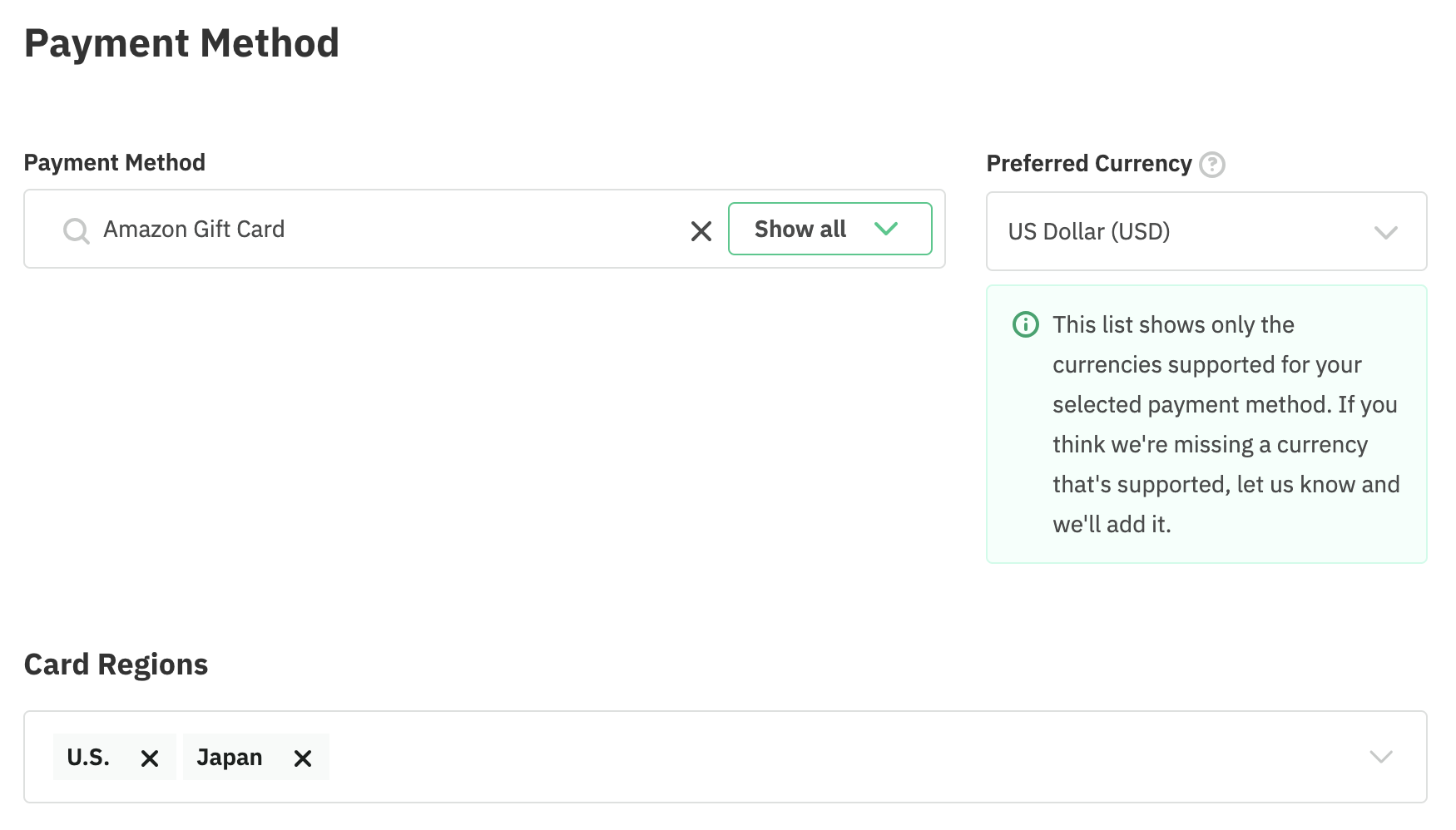 6. Check if all details are correct and click Next step to proceed.
7. For further configuration, follow these guides starting from Step 2: